P
ress
March-April 2013 - Ray Kurzweil
Can nonbiological brains have real minds of their own? In this article, drawn from his latest book, futurist/inventor Ray Kurzweil describes the future of intelligence — artificial and otherwise.

The mammalian brain has a distinct aptitude not found in any other class of animal. We are capable of hierarchical
thinking, of understanding a structure composed of diverse elements arranged in a pattern, representing that arrangement with a symbol, and then using that symbol as an element in a yet more elaborate configuration. This capability takes place.... Download PDF (610KB) Courtesy of the World Future Society, www.wfs.org.
February 8 2013 - Ray Kurzweil
How do you know when your new book is a success? When Google promptly offers you a plum job as soon as the book is on the stands.

That's the pleasant turn of events that Ray Kurzweil, 64, is enjoying. His most recent book, his sixth, is How to Create a Mind: The Secret of Human Thought Revealed. His new job at Google is director of engineering. Google made the announcement in December. Kurzweil has many fans. The Wall Street Journal once described him as "the restless genius" and Fortune said he was "a legendary inventor with a history of mind-blowing ideas." Time put him on its cover, and Forbes called him "the ultimate thinking machine." ... more here

February 4 2013 - Todd Wilms
Put yourself back in 1993.  Could you have predicted the success of the web, tablets and smartphones, privatized space travel, the rise of terrorism, or the myriad of small changes that impact how you live today? To do that going forward and to predict our world in 2033, you need the voices of the smartest minds on the planet to spot trends in their areas of discipline and give us insight into where we are heading.  Interviewed, and quoted directly for this piece are just such a group of visionaries, leaders, and big thinkers like... more here

January 26 2013 - Eli Segall

If you worry that the Internet, computers and other electronics play an outsized role in daily life, futurist Ray Kurzweil has one message for you:

This is only the beginning.

Kurzweil, who will speak Sunday night at the Smith Center for the Performing Arts as part of the Audi Speaker Series, predicts a high-tech society that makes today's lifestyle look straight out of the Stone Age. As he sees it, people will have tiny computing devices in their bodies, more powerful brains and longer lives. Simply put, the world will be dominated by artificial intelligence... more here

January 25 2013 - Andrew Goldman
As a futurist, you are famous for making predictions of when technological innovations will actually occur. Are you willing to predict the year you will die? 

My plan is to stick around. We'll get to a point about 15 years from now where we're adding more than a year every year to your life expectancy... more here

January 20 2013 - Peter Murray
"Any sufficiently advanced technology is indistinguishable from magic."

If you watch Doug Wolens' latest documentary, "The Singularity," the quote from Arthur C. Clarke is the first thing you see. It aptly prepares you for the 75 minutes that follow over which a truly impressive cast of scientists, futurists and philosophers discuss the uncertainty of what the future holds for humanity and, for some, argue why Ray Kurzweil and others have it all wrong... more here

January 20 2013 - Drew DeSilver
Ray Kurzweil's "How to Create a Mind" examines how the brain's organizational capabilities drive how we live, learn and experience the world.

Any book that promises on the cover to reveal "the secret of human thought" is setting the bar pretty high. But if anyone could be expected to pull it off, it's inventor/futurist/Big Thinker Kurzweil, who's been ruminating about the possibilities of human/computer convergence for more than 20 years now... more here

December 20 2012 - Ashlee Vance
Among the stranger things Ray Kurzweil will say to your face is that he intends to bring his father back to life. The famed inventor has a storage locker full of memorabilia—family photographs, letters, even utility bills—tied to his father, Fredric, who died in 1970. Someday, Kurzweil hopes to feed this data trove into a computer that will reconstruct a virtual rendering of dear old Dad. "There is a lot of suffering in the world," Kurzweil once explained. "Some of it can be overcome if we have the right solutions."

Kurzweil, 64, has spent many of the past 40 years exploring his theories on life extension and other matters from a lab in Boston. Now he's taking the show on the road. In mid-December, Kurzweil announced he's moving to California to begin his new job as a director of engineering at Google (GOOG). He'll work on language processing, machine learning, and other projects. "I'm thrilled to be teaming up with Google to work on some of the hardest problems in computer science so we can turn the next decade's 'unrealistic' visions into reality," Kurzweil posted on his website... more here

December 20 2012 - Geoff Duncan
Google has hired famed inventor and futurist Ray Kurzweil as director of engineering. Will he be a figurehead, or a driving force at the company?

Internet giant Google has made a very high-profile hire, bringing famed inventor and futurist Ray Kurzweil on board as the company's new director of engineering. Interestingly, the announcement wasn't made by Google but by Kurzweil himself on his own site, perhaps indicating that Kurzweil will maintain a certain amount of independence: although Kurzweil has confirmed to various outlets the job is at Google's Mountain View headquarters full time, and he will be continuing with activities like lecturing and things like his most recent book How to Create a Mind... more here

December 12 2012 - Pimm Fox
 Ray Kurzweil, author of ""How to Create a Mind," discusses reverse-engineering the human brain. He speaks with Pimm Fox on Bloomberg Television's "Taking Stock."... more here

December 11 2012 - Ingrid Wickelgren
I recently interviewed author and inventor Ray Kurzweil about his new book, "How to Create A Mind: The Secret of Human Thought Revealed." The 58-minute segment aired on December 1, 2 and 3 on the C-SPAN2 program "After Words." The book's thesis is that it is essentially possible to reverse-engineer the human brain to create a computer mind that works like yours and mine. The advantages of such a creation, Kurzweil told me, are three-fold. First, we can gain an improved understanding of the brain so that we are better able to fix problems with it—for example, developing new treatments for psychiatric and neurological disorders. Second, biologically inspired, more intelligent machines can help us solve numerous practical problems. Third, such a brain-replica may help us understand ourselves, and ultimately to help us become more intelligent. "We are a human machine civilization and we create these tools to make ourselves smarter," he says. (Hear this response at about 13 minutes.)... more here
December 7 2012 - John Hewitt
I was clutching at the face of a rock but it would not hold. Gravel gave way. I grasped for a shrub, but it pulled loose, and in cold terror I fell into the abyss.
Thus spoke amateur rock climber Heinz Pagels, the real-life inspiration for mathematician Ian Malcolm in Michael Critchon's Jurassic Parknovels, about a recurring nightmare he had been having. If continuity of consciousness could some day be guaranteed through software or hardware backups of the mind, risky sport, like climbing, might become a lot more popular. Mind uploads and copies, conscious machine intelligences and connectomes are the kinds of things that keep a man like Ray Kurzweil up at night... more here

December 5, 2012 - Adrienne Burke
If you know electronic synthesized music, you know the work of Ray Kurzweil. But the MIT futurist and transhumanist has many more inventions to his name than electronic keyboards. Optical character recognition, text-to-speech synthesis, speech recognition are among the fields he has contributed singificantly to. He's also developed a cult following for his prediction of the merging of humans and computers, which he describes in his book The Singularity is Near. And in a forthcoming book, How to Create a Mind: The Secret of Human Thought Revealed, he offers the most advanced explanation to date for how our brains work... more here

December 4, 2012 - KPCC (NPR affiliate for Los Angeles)
AirTalk with Larry Mantle
Note: Michael Shermer joins the discussion as well.
Science fiction has long predicted a future where the line is blurry between human and machine, and the results don't always turn out well for the humans. But there are thinkers among us today who believe that the integration between human and artificial intelligence will not only become a beneficial new reality, but that the event – referred to as the "singularity" – has an arrival date derived by applying the law that technology is progressing at an exponential rate... more here

December 4, 2012 - Arik Hesseldahl
Sometimes, when you work in this business long enough, you get to do some cool things. For me, one of those days came yesterday, when I sat between Ray Kurzweil and Juan Enriquez and took a wild stab at trying to moderate a discussion between them.
The occasion was the TEDx Silicon Alley conference held here in New York, and for various reasons, I was asked at the last minute to stand in as moderator... more here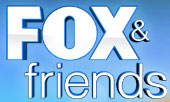 December 4, 2012
Watch video and The After Show segment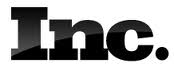 December 3, 2012
Inventor Ray Kurzweil talks about how he created the first print-to-speech reading machine so blind people would use it. Also an author, Kurzweil's most recent book, How to Create a Mind, was published in November... more here

December 3, 2012
...intelligence is the most important force in the universe. intelligence allowed us to overcome our problems and reshape the world. human life expectancy was 20 1,000 dwrergz and it's pushing 8 and goes into high gear driven forward by intelligence. we amplify our intelligence by creating machines that emulate our intelligence. they can go out and read everything, all medical journals , everything on the web, all books and really help guide us through the world of knowledge. i think computer and intelligence is equal by 2029 , 2030s will begin to merge with with it by having sbelgts machines inside our bodies and brains keeping us healthy and augmenting the immune system and enabling us to think in the cloud and are direct brain-to-brain communication and so on... more here

December 3, 2012
A new Ray Kurzweil book is always a major event. And his latest work, How To Create A Mind: The Secret Of Human Thought Revealed, is classic Kurzweil – both infuriatingly brilliant and brilliantly infuriating. Given Kurzweil's remarkable intelligence, it might not be a coincidence that How To Create A Mind is a book about intelligence – focusing, in classic Kurzweilian territory, on the growing intelligence of machines. As Kurzweil told me, with products like IBM's Watson, Apple's Siri and Google's self-driving cars, we are already on the road to a world in which computers will operate at the level and with the speed of the human mind... more here

December 1, 2012
About the Program: The influential theorist draws on the most recent neuroscience research to reverse-engineer the brain and apply what's learned to build intelligent machines.  The award-winning inventor discusses this research with Editor of Scientific American Mind, Ingrid Wickelgren.... more here

November 29, 2012 - Meghna Chakrabarti and Anthony Brooks
Think how far and how fast technology has advanced. Just a century and a half ago, the fastest way we could communicate with each other was by Pony Express. Then came the telegraph, telephones and computers, all revolutionizing the way we live, work and play – in just a few decades.
Inventor and futurist Ray Kurzweil says soon we'll be able to introduce tiny computers into our blood stream and brains that will make us healthier and smarter. His most recently published book is "How to Create a Mind: The Secret of Human Thought Revealed" — you can read an excerpt below... more here

November 28, 2012 - Roger Highfield
Ray Kurzweil foresees a disease-free world where no one ages and artificial brains make machines human-like – and he is not one to get things wrong
He is a pioneer, exploring a hinterland that lies just beyond the horizon of current possibilities; a twilight zone between science fact and fiction, between predictions rooted in existing technology and the wildest lunatic speculation.
Ray Kurzweil is an American technologist and futurist who is on a mission to make us all immortal, starting with himself, thanks to what he calls 'the law of accelerating returns'. The rate of change is getting faster to the extent that 'within 10 or 15 years we will be able to overcome cancer and heart disease, and stop and reverse ageing'. Thanks to the 'exponential progression' of technology, Kurzweil says, we are heading for 'profound changes', an event horizon where artificial intelligence spirals beyond our control, or even our understanding... more here

November 27, 2012 - Diane Rehm
Inventor, futurist and author Ray Kurzweil has long predicted humans will one day be able to transcend the limitations of their biology. In a new book, Kurzweil explains why that day is coming sooner than we might think. He argues that the expansion of the brain's neocortex was the last biological evolution man needed to make. That's because it is inevitably leading to "truly intelligent machines," which Kurzweil calls the last invention that humanity needs to make. Join Diane and Ray Kurzweil for a discussion on prospects for attaining immortality through technology... more here.
November 23, 2012 - Scott Coffman
In the compelling introduction, we are told the story of evolution in a most entertaining fashion: that the world is based on information. Physics evolved and became chemistry, chemistry evolved into biology, biology to neurology. "(B)rains were now the cutting edge of storing and manipulating information. Thus we went from atoms to molecules to DNA to brains. The next step was uniquely human."
Evolutionary development in mammals has been different from that of every other animal. In humans, the neocortex processes thinking on a hierarchical level: Understanding the many parts that make a whole; creating a symbol to represent that structure; and then creating even more complicated constructs using those symbols. Kurzweil states, "Only homo sapiens have a knowledge base that itself evolves, grows exponentially, and is passed down from one generation to another."... more here

READER REVIEWS FROM GOODREADS:
By Bryan (Spring, TX) — 5 of 5 stars — Nov 28, 2012
Beyond some spurious dialog of computer modeling, the book is cleanly written and well-argued. The chapter on consciousness offers an amazing discussion of how a computer can (or can't) replicate a human mind. The author finishes by taking on objections to his ideas. Highly recommended
By Elkjar (Windsor, ON, Canada) — 4 of 5 stars — Nov 19, 2012
I think this is one of Kurzweil's more interesting and well constructed books. Covering the same basic ideas of transhumanism and the singularity but adding in a lot more real word examples of how his technologies are actually making a difference already... more here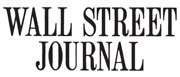 November 23, 2012 - Matt Ridley
When an IBM computer program called Deep Blue defeated Garry Kasparov at chess in 1997, wise folk opined that since chess was just a game of logic, this was neither significant nor surprising. Mastering the subtleties of human language, including similes, puns and humor, would remain far beyond the reach of a computer.
Last year another IBM program, Watson, triumphed at just these challenges by winning "Jeopardy!" (Sample achievement: Watson worked out that a long, tiresome speech delivered by a frothy pie topping was a "meringue harangue.") So is it time to take seriously the prospect of artificial intelligence emulating human abilities?... more here

November 20, 2012 - Liz Klimas
The Mayans might have predicted that the end of the world is only a month away from now, but Ray Kurzweil would say the end of the world as we know it will come sometime in the middle of 2040.
At that time, Kurzweil believes technology and artificial intelligence (or accelerated intelligence as he would call it) will be so advanced that humans will augment their own minds and organs with computers that exceed their own natural intelligence... more here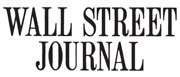 November 16, 2012 - Ronald Bailey
Will our increased understanding of how our brains work allow us to transcend human nature? Yes indeed, say the authors of "Beyond Human Nature" and "How to Create a Mind." In the first book, Jesse Prinz, a philosophy professor at the City University of New York, challenges the tenets of modern evolutionary psychology, especially those that see human behavior as something strongly constrained by biology. In the second book, Ray Kurzweil, the software inventor and visionary, argues that human intelligence will radically evolve beyond biology and become embedded in new "spiritual" machines. Both authors begin by explaining what cutting-edge cognitive sciences know about how our brains work - a lot, it turns out... more here

November 16, 2012 - Ray Kurzweil
You are in the future with technologies more advanced than today's. While you are sleeping, some group scans your brain and picks up every salient detail. Perhaps they do this with blood-cell–sized scanning machines traveling in the capillaries of your brain or with some other suitable noninvasive technology, but they have all of the information about your brain at a particular point in time. They also pick up and record any bodily details that might reflect on your state of mind, such as the endocrine system. They instantiate this "mind file" in a nonbiological body that looks and moves like you and has the requisite subtlety and suppleness to pass for you. In the morning you are informed about this transfer and you watch your mind clone, whom we'll call You 2. You 2 is talking about his or her life as if s/he were you, and relating how s/he discovered that very morning that s/he had been given a much more durable new version 2.0 body. "Hey, I kind of like this new body!" s/he exclaims... more here

November 15, 2012 - Vivek Wadhwa & Ray Kurzweil
Singularity University, on the grounds of the NASA Research Center at Moffett Field in Silicon Valley, abounds in optimism, and, as Singularity's Vice President of Innovation and Research, I have understandably caught the bug. I have written about why I believe this will be the most innovative decade in human history, how we are headed for an era of abundant and affordable health care, and how robotics, artificial intelligence and 3D printing will lead to an era of local manufacturing in which the creative class flourishes... more here

November 13, 2012 - Matthew Feeney
High-functioning artificial intelligence is the stuff of science fiction: the malicious HAL in 2001, the malevolent machines inBattlestar Galactica and The Matrix, the Butlerian Jihad in Frank Herbert's Dune series. Charles Stross' novel Accelerando describes the Matrioshka brain, an artificial mind that requires the energy of a star to function... more here

November 12, 2012 - Adrienne Burke
If you know electronic synthesized music, you know the work of Ray Kurzweil. But the MIT futurist and transhumanist has many more inventions to his name than electronic keyboards. He's also developed a cult following for his prediction of the merging of humans and computers, which he describes in his book The Singularity Is Near. And in a forthcoming book, How to Create a Mind: The Secret of Human Thought Revealed, he offers the most advanced explanation to date for how our brains work... more here

November 12, 2012 - Andrew Nusca
The inventor and author speaks onstage at the Techonomy conference in Tucson about his new book on human thought and the themes that stem from it
MARANA, Ariz.--Inventor, author, and futurist Ray Kurzweil took to the stage here at the Techonomy conference in Tucson to offer his thoughts on a future where humanity is enhanced by technology.
Kurzweil spoke to Techonomy founder David Kirkpatrick about his new book on human thought, "How to Create a Mind," and the various themes that stem from it. Their talk was varied and at times scattered -- with a topic this big, you can imagine the temptation of tangents -- but Kurzweil had a few choice things to say along the way... more here

November 9, 2012
WHEN it comes to the human brain, many scientists believe that we are incapable of understanding how it works because we lack the tools and intelligence to measure its mind-blowing complexity. Others are starting to question that notion, and to subtly redefine the task. In How to Create a Mind, futurist Ray Kurzweil has ridden into battle for the challengers... more here

October 16, 2012 - Michael Oliveira
Futurist Ray Kurzweil optimistically predicts much longer life expectancies, cures for cancer and heart disease, flying cars and robot butlers.
Humans will become capable of feats that now seem impossible — for many of us, in our lifetime — in large part due to expected advances in brain research, posits the inventor and author in his new book, How to Create a Mind: The Secret of Human Thought Revealed, due out next month... more here

October 11, 2012 -  Michael J. Miller
Ray Kurzweil, author of The Age of Spiritual Machines and a pioneer of artificial intelligence software, has always been one of the most provocative thinkers on technology and its future. When he spoke at the Demo conference last week, it was no surprise that he covered everything from why computers will continue to get better at an exponential pace to how we will be able to expand our brains into the cloud with the help of biological devices in our bloodstream... more here

October 11, 2012 - Keith Kleiner
You may have heard that Ray Kurzweil's latest book "How to Create a Mind" is due to be released November 13.  In anticipation of the launch of his new book, I'll be interviewing Kurzweil one on one this Saturday.  We'll be sure to post a video of the interview here on SH as soon as we can, hopefully on Monday... more here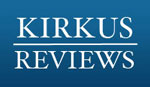 September 15, 2012
A pioneering developer of optical character recognition and text-to-speech software explores the possibility of creating a synthetic neocortex that could surpass the human mind.
Kurzweil (The Singularity Is Near: When Humans Transcend Biology, 2005, etc.) bases his prediction on modern insights into how the brain has evolved a hierarchical pattern-recognition structure. We perceive the bare outline of events and reconstruct memories in an ordered sequence, and our ability to fill in the blanks provides the foundation for conscious experience... more here